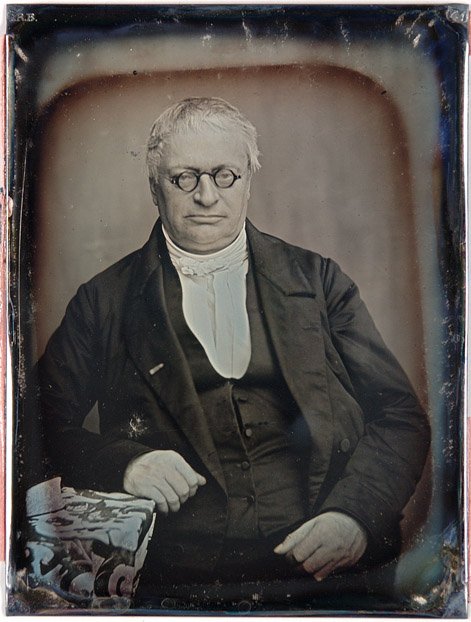 'In het volle zonlicht', unieke daguerreotypieën van en door de familie Enschedé
Tentoonstelling: Huis Marseille, 07.03 – 24.05.2009
Artikel: zie Publicaties
Na de daguerreotypieën van de familie Vriesendorp volgden de daguerreotypieën van de Haarlemse drukkersfamilie Enschedé (periode 1839-1856), deels gemaakt door een lid van de familie zelf. De collectie, die sinds 2015 in het Noord-Hollands Archief wordt bewaard, herbergt ook de oudste foto van Nederland. De tentoonstelling toonde zeventig van de in totaal honderd daguerreotypieën in combinatie met schilderijen, prenten, tekeningen en documenten.
Werkzaamheden: conceptontwikkeling, onderzoek & selectie (met Johan de Zoete, conservator Museum Enschedé), catalogustekst
English summary: Research, selection and texts for the exhibition In the Full Light of Day. Daguerreotypes of and by the Eschedé Family, shown in Huis Marseille, Amsterdam in 2009, including a contribution to the accompanying publication.
Photo above: Anonymous, Portrait of Christina Gerarda Enschedé, c. 1847 (Noord-Hollands Archief, Haarlem)