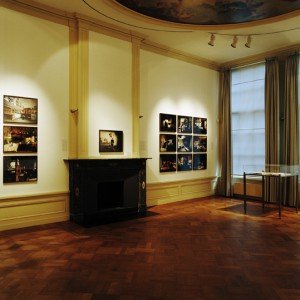 Bert Teunissen: Domestic Landscapes
Tentoonstelling met audiotour: Huis Marseille, 02.12.2006 – 04.03.2007
Essay: zie Publicaties
De tentoonstelling presenteerde een ruime selectie uit het langlopende fotoproject Domestic Landscapes van Bert Teunissen. Voor dat project, dat nog steeds loopt, zoekt Teunissen in verschillende Europese landen naar interieurs van huizen waar het daglicht nog de inrichting en het dagelijks leven van de bewoners bepaalt. Huizen die ver voor de tweede wereldoorlog zijn gebouwd, voordat elektriciteit het levensritme is gaan beïnvloeden. Bij de tentoonstelling is ook een audiotour gemaakt waarin Bert vertelt over zijn ervaringen tijdens het fotograferen.
Werkzaamheden: conceptontwikkeling, selectie, zaalteksten, persbericht, productiebegeleiding, organisatie & coördinatie, inrichting, essay voor het boek.
English summary: Curation and production of the exhibition Bert Teunissen: Domestic Landscapes, including an audio tour, in Huis Marseille (2006-2007) of Bert Teunissen's well-known photo series Domestic Landscapes.
Photo above: Bert Teunissen, Rao Faquis #1, 2005