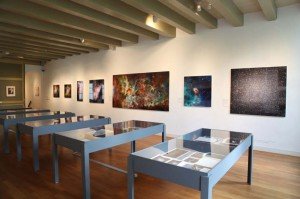 First Light. Fotografie & Astronomie
Tentoonstelling: Huis Marseille, 06.03 – 30.05.2010
Catalogus: zie Publicaties
Lezing: De sterren van de hemel, Felix Meritis, Amsterdam, 11.04.2010
First Light was het resultaat van een landelijke inventarisatie van astronomische foto's in Nederlandse universitaire en museale collecties, uitgevoerd in samenwerking met de Stichting Academisch Erfgoed en de Nederlandse Onderzoekschool voor Astronomie.
In de tentoonstelling lieten deze oude foto's nieuw licht schijnen op de indrukwekkende foto's die beroemde telescopen als de Hubble de laatste decennia hebben voortgebracht. Deze nieuwe beelden, die alleen in digitale vorm bestaan, waren voor de tentoonstelling op monumentaal formaat afgedrukt. Daardoor kwam de rijkdom aan details en de haast schilderachtige kwaliteit optimaal tot hun recht.
Werkzaamheden: conceptontwikkeling, inventarisatie, onderzoek, selectie, teksten, organisatie & coördinatie, productie, subsidieaanvraag, inrichting, redactie & productie van het bijbehorende boek
Downloads: First Light Factsheet, Persbericht First Light
English summary:  First Light. Photography & Astronomy: a research project, book and exhibition in Huis Marseille on the history of astronomical photography, presenting historical photographs from Dutch collections combined with spectacular new images from telescopes such as the Hubble, 2005-2010.
Photo above: The Carina Nebula, Hubble Telescope, 24 April 2007: this image inspired me to make the exhibition.