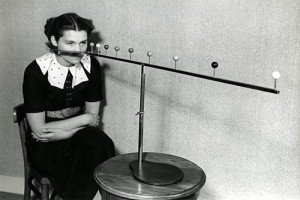 Life is Strange.
Fotografische ontdekkingen uit tijdschrift 'Het Leven'
Tentoonstelling: Huis Marseille, 12.06 – 06.09.2015
Artikel: zie Publicaties
Voor Life is Strange koos kunstenaar en fotograaf Rob Moorees  235 bijzondere foto's uit de Spaarnestad Collectie van het Nationaal Archief in Den Haag, die bij hoge uitzondering de archiefdozen tijdelijk mochten verlaten. Moorees, die met deze verborgen schatten in aanraking kwam toen hij bij Spaarnestad Photo werkte, wilde de foto's en bijbehorende verhalen een tweede leven geven. Hij selecteerde vooral beelden die verbeeldingskracht tonen en ook nu nog verwondering teweegbrengen, met een scherp oog voor faits divers, kleine opmerkelijke verhalen. Veel van de geselecteerde foto's zijn afkomstig uit het fotoarchief van Het Leven Geïllustreerd, een populair tijdschrift dat tussen 1906 en 1941 wekelijks verscheen.
Werkzaamheden: productie, onderzoek, teksten en bijschriften voor tentoonstelling en boek
English summary: Production (including research and texts) of the exhibition and publication Life is Strange. Photographic Discoveries in Popular Magazine 'Het Leven, curated by artist Rob Moorees, who made a special selection from the press photo archive of 'Het Leven Geïllustreerd', a popular illustrated magazine in the Netherlands (1906-1941), 2015.
Photo above: Rhythmic Gymnastics in Germany, 1931 (© Nationaal Archief/Collectie Spaarnestad/Het Leven/Photographer unknown)