Saskia Asser is a photography curator, author and researcher based in Amsterdam. In these capacities, she has more than 20 years of experience at institutions such as the Rijksmuseum, Huis Marseille Museum for Photography, and World Press Photo. Saskia has expertise and drive, and combines efficiency with attention to detail.
A full resumé can be found here.
See the Projecten page and Publicaties page for an overview of the projects and publications Saskia has been involved in over the years.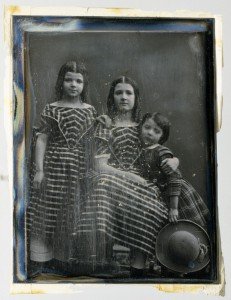 Background
As a descendent of Dutch photography pioneer Eduard Isaac Asser (1809-1894), Saskia has long been interested in the history of photography. She specialised in the subject during her art history degree course at the University of Leiden, writing her MA thesis in 1996 on Nicolaas Henneman, the Dutch assistant to the inventor of photography, W.H. Fox Talbot. Much of the research for this thesis was done in England, at the Fox Talbot Museum in Lacock and the National Media Museum in Bradford.
After graduating, Saskia worked as a researcher at the Rijksmuseum and at the Print Room of Leiden University, creating a national catalogue of all early photographs (1839-1860) in Dutch collections.
In 1999, Saskia became curator of the new photography museum Huis Marseille in Amsterdam, where she would eventually work for 15 years. At Huis Marseille, she gained broad experience in the museum profession and became an all-round professional in historical and contemporary, national and international photography.
At World Press Photo, Saskia developed her online skills. Together with the online team, she worked for three years on a new online environment for World Press Photo's archive of winning images, which was launched in April 2015.
Since 2016, Saskia has been regularly working as project curator at the Rijksmuseum for special research projects on the history of photography and photojournalism in particular. Funded by the Rijksmuseum's Vincent Mentzel Fonds, she recently organised an extensive online programme on the history of photojournalism that was streamed in the Spring of 2021.
At the moment, Saskia is doing research in the Spaarnestad Collection, one of the most extraordinary press photo collections in the National Archives in The Hague. In the 20th century, Uitgeverij & Drukkerij De Spaarnestad in Haarlem was the leading publisher and printer of illustrated magazines in the Netherlands.
September 2021